Community Voices: AMA - Maximizing the benefits of Board is now open for questions. See the full announcement post in the Blog and add your questions to the comments section between now and December 1. *Questions that are not related to the session topic will be considered for a future AMA.
🧑‍🤝‍🧑Impersonate a user features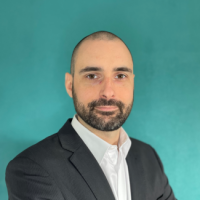 Nicolas CHIGROS
Active Partner


The idea is for account with developer licence and necessary access to a server to be able to Impersonate any user from his account directly.
You select the user you want to impersonate from a drop down list then everything you view - his selects, read & write data, folder access etc.. - are like the member itself on your server.
Why :
You may lack free licence slot to do proper testing.
More secure : No reason to share a password of a testing account.
With subscription hub it require to register alternative email to get access which is a pain point for large scale testing.
Faster unitary test when developing.
Better assistance/debug capabilities as you're only a few click await from seeing what the user see.
Tagged:
Comments
Categories
1.6K

Forums

219

Resources

47

Training

269

Partner Hub

89

Support