What Is Board Early Adopter Program (BEAP)?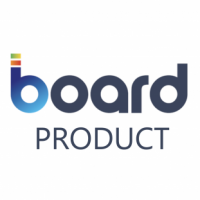 Product Management Team
Employee, Group Leader, Idea Exchange Manager, Blog Author, Support Author


Join our interactive research program and help us make the BOARD platform even better!

If you have experience as an advanced Board user or developer and are skilled in creating Board solutions, you have the opportunity to make a significant impact on the platform's future. We invite you to try out our latest features and functionalities in early access and confirm their effectiveness.
About the Program
Our goal is to provide an exceptional experience for all the members of the Board community. To achieve this, we are extending an early access invitation to you to try out the new features of the Board platform. We encourage you to join us in collaborating on upcoming releases to ensure that they meet all expectations. 
As a Board Early Adopter Program (BEAP) member, you'll not only gain early access to new features, but you'll get to influence how they work and what comes next. Your cooperation and feedback is extremely important to us, and we're very grateful to have you as part of this testing team!  
Be first in line for our latest releases 
Influence the development of new Board functionality 
Benefit from direct access to Board R&D team  
Receive a BEAPer badge on the Boardville Community  
What we need from you?  
To be eligible for BEAP, you must be a Board Admin/Developer with permission to download and set up the new version and capacity to participate in testing. Your role will be to help us capture as much information as possible throughout this testing program by completing three core tasks:  
Simply join the BEAP group here if you've not done so already: Board Early Adopter Program. You only need to do this once.


Cloud user: Open a ticket to Customer Support here and ask to upgrade an existing instance  
On-premise user: Install the new version 
Go through the available documentation to familiarize yourself with the release novelties and new features.  
 
Test the new released features and engage in discussions
Use the discussion threads in the BEAP forum within the Boardville Community to share your feedback, ideas and report bugs.
Our commitment to you  
To help you get the most out of your BEAP experience, we're committed to providing you with dedicated support from both our technical support and R&D teams during the testing period.  

Join the BEAP group here!

We look forward to collaborating with you.  
Tagged:
Categories
1.5K

Forums

168

Resources

236

Partner Hub

92

Support