Community Voices: AMA - Maximizing the benefits of Board is now open for questions. Visit the post and add your questions to the comments section between now and December 1. *Questions that are not related to the session topic will be considered for a future AMA.
Board 14 | Coming March 2024 | Join the Beta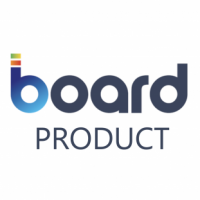 Product Management Team
Employee, Knowledge Author, Group Leader, Analytics, Idea Exchange Manager, Blog Author, Support Author

edited November 7
in Blog
Are you ready to be part of the future?
Here's a sneak peek into Board 14 coming March 2024 🚀

Be the first to explore Board 14 through the Beta program, starting on 13 November, 2023 until 9 February, 2024 - Join the Beta Program Now.
 
Want to know more about Board's Early Adopter Programs – Read more here! 
Comments
Categories
1.6K

Forums

219

Resources

47

Training

269

Partner Hub

89

Support