Community Voices: AMA - Maximizing the benefits of Board is now open for questions. See the full announcement post in the Blog and add your questions to the comments section between now and December 1. *Questions that are not related to the session topic will be considered for a future AMA.
Add tools to migrate Roles / Features / Folder security (Life cycle management)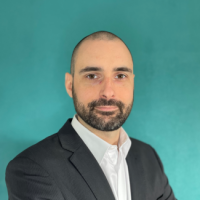 Nicolas CHIGROS
Active Partner


The idea is to add tools for developer to be able to migrate "Roles / Features / Folder" from on the server to another easily
You can have many roles and folder security profil in a multiple application context and migrating those from on server to server is a tedious process at the moment.
Either an export to csv file or something more advanced like a transporter tool would be of great help.
Tagged:
Comments
Categories
1.6K

Forums

219

Resources

47

Training

269

Partner Hub

89

Support